About us
Transforming ideas into impact
Curia is a global contract research, development and manufacturing organization (CDMO), offering products and services across the drug development spectrum to help our partners turn their ideas into real-world impact. We partner closely with pharmaceutical and biotechnology companies to boost business performance and improve patients' lives.
A history of life-changing life science
We've come a long way from our founding in 1991 as Albany Molecular Research, Inc. (AMRI). Originally known for the discovery and development of the active pharmaceutical ingredient (API) in Allegra, we've built a strong foundation over the past three decades. Now known as Curia, we're always evolving to add a wide array of new capabilities and developing a comprehensive suite of solutions capable of serving customers across the drug development spectrum.
1991
Thomas E. D'Ambra, Ph.D., co-founds Albany Molecular Research, Inc.
1999
Albany Molecular Research, Inc. becomes a publicly traded company on the NASDAQ.
2007
Albany Molecular Research, Inc., changes its name to AMRI to reflect our evolution into a global contract services and R&D organization.
April 2014
Acquisition of Cedarburg Pharmaceuticals, Inc. The Grafton, Wisc., company develops and manufactures complex APIs including controlled substances and steroids, allowing us to offer a greater breadth of resources, including expanded scale-up capabilities and large-scale manufacturing at lower costs.
July 2014
Acquisition of Oso BioPharmaceuticals Manufacturing, a premier contract manufacturer of complex injectable drug products and a former portfolio company of Altaris Capital Partners, LLC. The acquisition complements our custom and complex drug product development and manufacturing offerings, making AMRI a single source for addressing sterile fill/finish needs from Phase I development through large-scale commercial supply.
January 2015
Acquisition of two Aptuit businesses — SSCI, a West Lafayette, Ind., company, and Aptuit's Glasgow, U.K., facility. These acquisitions strengthen key areas. SSCI provides expert material science knowledge and technology that expand AMRI's analytical testing capabilities, and the Glasgow operation includes sterile injectable drug product formulation and clinical manufacturing that extend our parenteral offerings, particularly in Europe.
July 2015
Acquisition of Gadea Pharmaceutical Group, a privately held company in Valladolid, Spain. The acquisition bolsters AMRI's development and manufacturing services in both branded and generic pharmaceuticals and expands our API portfolio — strengthening our capabilities in steroids and hormones and sterile drug product offerings in ophthalmic and parenteral suspension dosage forms, prefilled syringes and lyophilization.
December 2015
Acquisition of Whitehouse Laboratories, a Lebanon, N.J.-based provider of testing services including materials and excipients, container qualification and container closure integrity testing, analytical chemistry, drug delivery systems and device qualification programs, packaging, distribution, and stability and storage programs. The acquisition extends AMRI's state-of-the-art solutions to meet increasingly complex analytical and testing needs.
December 2015
Launch of integrated drug discovery center in Buffalo, N.Y., in partnership with New York State as a founding member of the Buffalo Medical Innovation and Commercialization Hub. The center provides a single site for biology, high-throughput screening, in vitro pharmacology and medicinal chemistry for increased collaboration and speed in decision making to accelerate innovation.
July 2016
Acquisition of Prime European Therapeuticals S.p.A., also known as Euticals, a privately held company headquartered in Lodi, Italy. Euticals' custom synthesis and API manufacturing capabilities broadens AMRI's custom synthesis offerings in key European markets and positions us as one of the largest independent developers and suppliers of APIs to the pharma industry.
July 2021
AMRI relaunches as Curia.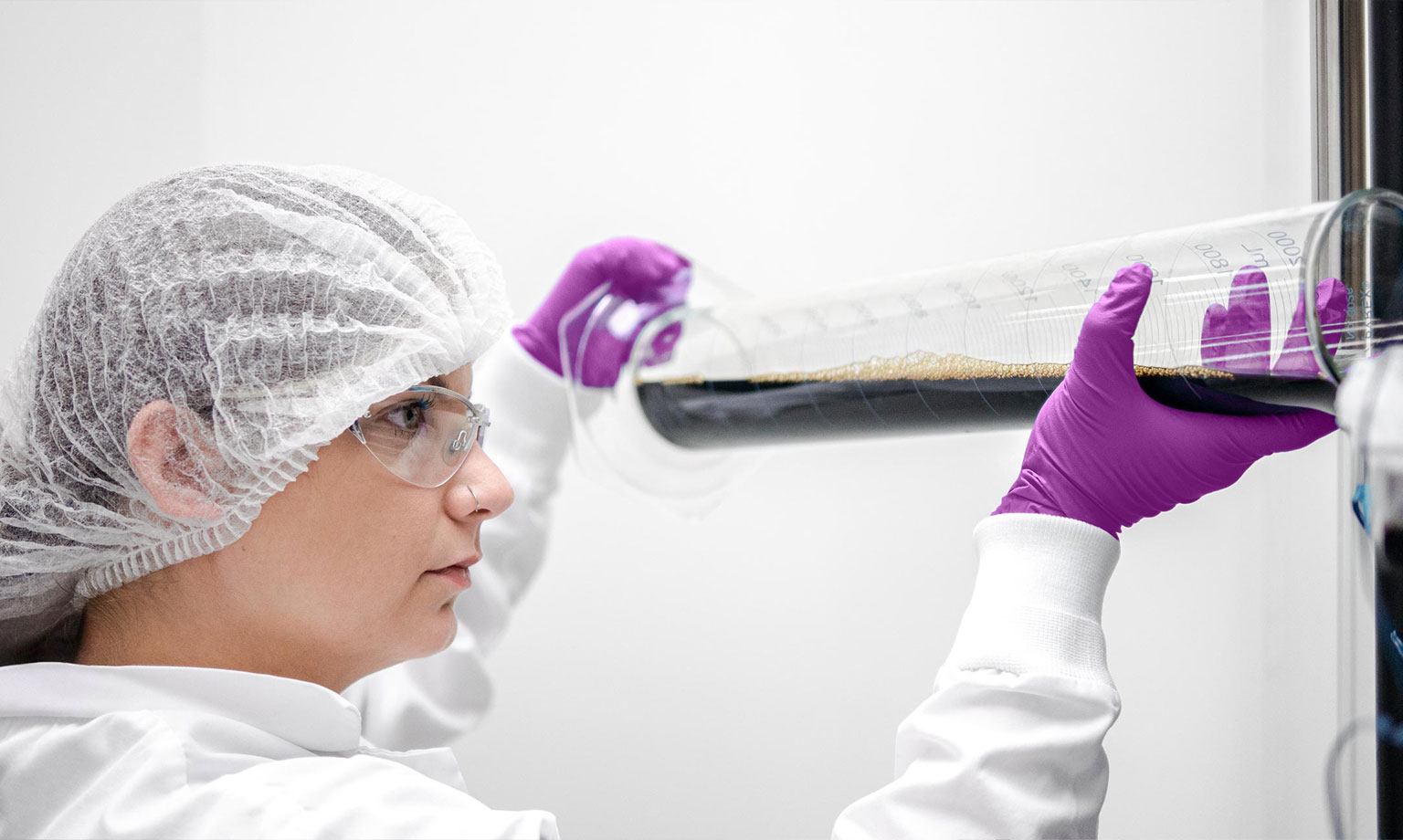 End-to-end capabilities backed by industry-leading expertise
From early discovery and development through manufacturing and commercialization, our suite of custom solutions allows us to tailor every engagement to your precise needs, whether that's an independent project or an opportunity that cuts across the drug continuum. Our capabilities are always growing, driven by our talented, experienced team and continued investment in cutting-edge technologies.
We take great pride in a track record that stands among the best in the industry. No matter what we're working on, you can trust Curia to deliver every solution to the highest standard—the direct result of unmatched expertise and decades of experience completing projects just like yours.
The power of partnership
No matter the type of your engagement, you'll benefit from an approach tailored to the needs of your business—and the patients you ultimately serve. We partner with biotechnology and pharmaceutical companies on projects spanning every stage of drug development, working together to help businesses of all sizes realize the full potential of their molecules.
Partner with us
Expertise you can count on
Guided by an experienced leadership team, Curia's 3,000+ experts have shepherded thousands of complex projects through to completion. And while they span a wide range of expertise and represent a variety of perspectives, every member of our team is united by a common goal: to help our customers improve patients' lives.
Meet our people
Global reach. Personal service.
Our integrated network of global facilities allows us to quickly and confidently serve partners and markets around the world.
View locations
Corporate responsibility
Being a leader in today's competitive business environment requires exceptional performance at every level. We believe that a sustainable and responsible long-term growth strategy for our company must include criteria and metrics that demonstrate our commitment as a global corporate citizen, including our commitment to employees, customers, suppliers, and investors, along with the communities where we work and live.
View reports