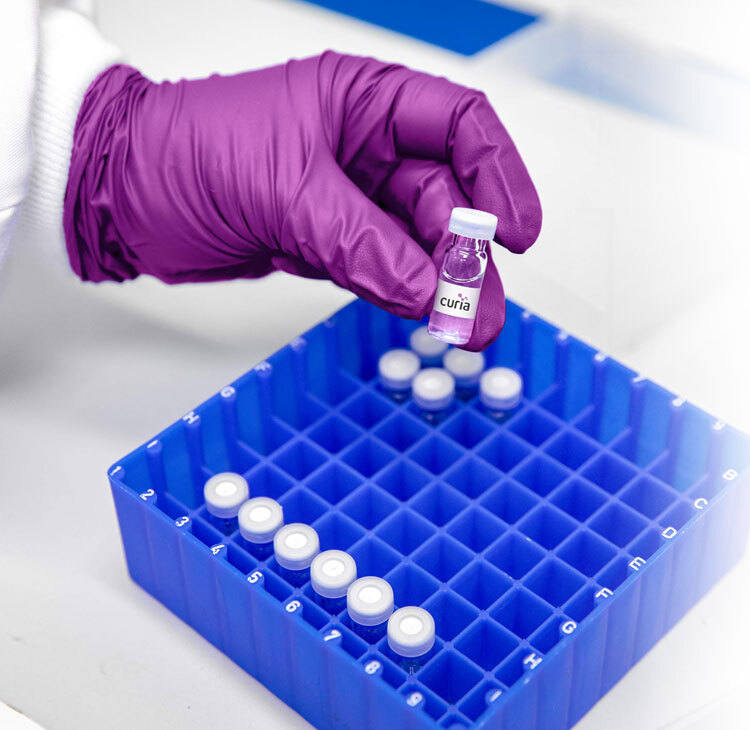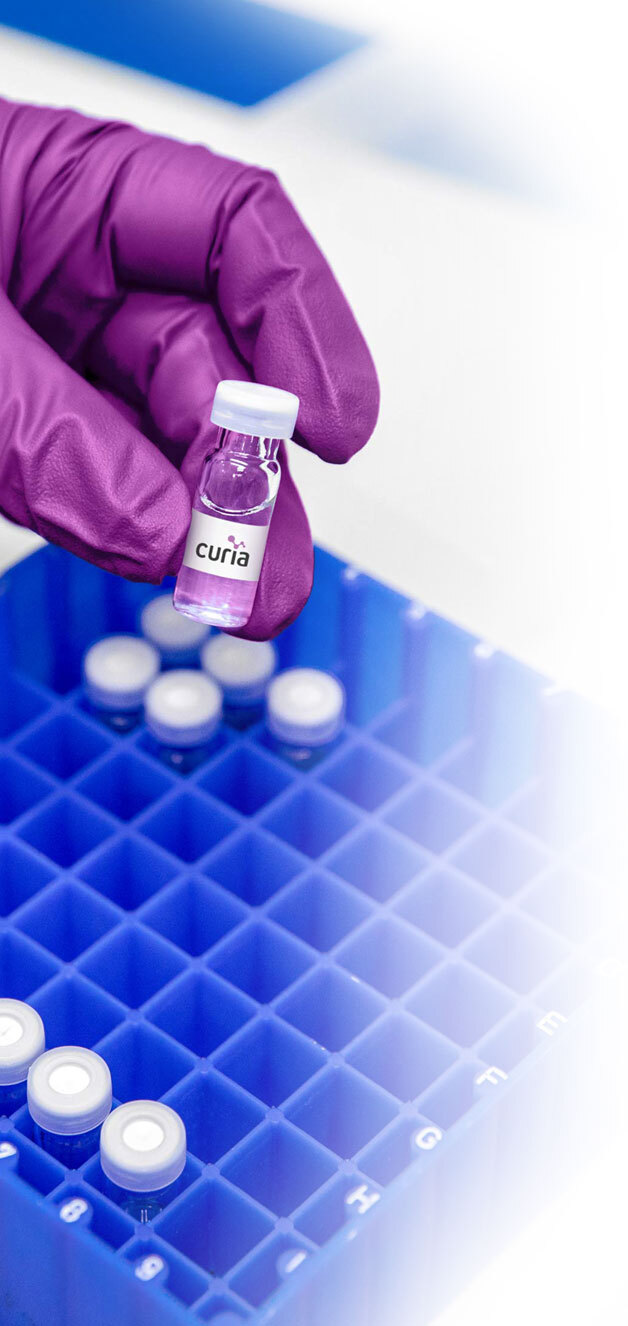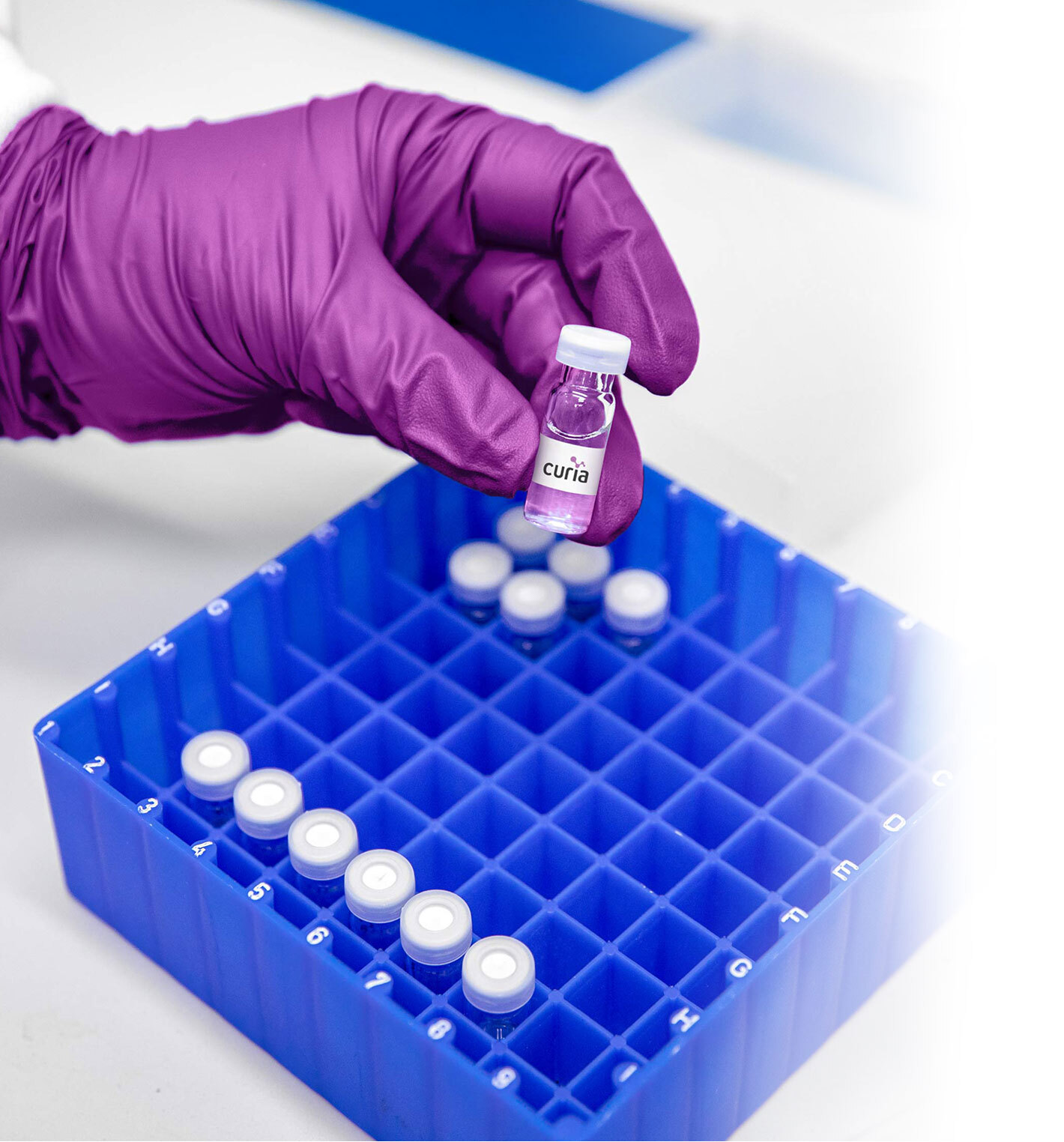 End-to-end capabilities
The journey to medical breakthrough may be linear, but it's never simple. From discovery through manufacturing, launch through commercialization, we leverage deep scientific expertise and state-of-the-art technology to ensure every stage of this intricate process advances as quickly and accurately as possible.
Capability spotlight
Explore our latest innovations and advanced capabilities
Some bonds can't be broken
Science is objective. Measured. Rational. That doesn't mean it's heartless. From discovery and development through manufacturing and beyond, Curia balances the science of impact with the art of possibility, working together with our partners to not only deliver therapies, but change lives for the better.